With the establishment of international hotel company headquarters and top hotel investment firms over the past ten years, the D.C. area has become a focal point for hotel activity across the nation.

by
David Fuller, MAI
More than 90% of U.S. diamond imports are channeled through the 47th Street "Diamond District" in Manhattan, a section of the city that houses a concentration of some of the biggest, most established jewelry firms in the world. Now it looks like Washington, D.C. has become to hotels what the famed 47th Street is to diamonds. Consider this: three of the biggest names in hotel management and franchising—Marriott, Hilton, and Choice—are based in D.C., as are six of the most active hotel-specific REITs: Pebblebrook Hotel Trust, LaSalle Hotel Properties, DiamondRock Hospitality, RLJ Lodging Trust, Thayer Lodging Group, and Host Hotels & Resorts. The latter are just a stone's throw from one another; in fact, four of the five are situated within the same office complex in downtown Bethesda, Maryland. In short, the Beltway is brimming with hotel interests, and it pays to look at where they are investing.
Recent Hotel Sales

While their individual hotel portfolios are varied, each of the REITs has shown a shared modus operandi in investing close to home. Over the past 16 months, the D.C. market has witnessed a flurry of hotel sales driven by these hotel-specific REITs. In fact, hotel REITs bought ten out of the twelve-largest transactions that have occurred in the region since the spring of 2010, and the appetite of these REITs for local product does not appear to be waning. Currently, pending deals include the recently announced Grand Hyatt Washington, D.C.
The net result of this demand for local hotel purchases has placed significant downward pressure on overall capitalization rates for hotel product with a viable location and strong brand affiliation. Our proprietary sales database shows that the average cap rate for the most recent twelve sales was 6.3% based on trailing-twelve-month operating data. For all sales in the U.S. in excess of $100,000 per key, the average overall rate was 50 basis points higher at 6.8%. We note that the average sales price per key in the D.C. area was also more than 30% greater than the national average.
RevPAR Dynamics for D.C. Hotels
While many experts worry that the D.C. area will see negligible performance gains over the next year, most of the full-service hotel managers we surveyed report increased year-over-year RevPAR levels. These RevPAR gains are smaller here than elsewhere in the country, to be sure, but this is a reflection of D.C.'s relative stability, as this market generally does not experience the fluctuations seen in other gateway cities. Thus, while D.C.'s RevPAR may be slow to rise, it was also stubborn to fall in the recession of 2008/09 when so many other major metro markets saw performance plummet. The absence of a rubber-band effect puts RevPAR on solid ground and should lend confidence regarding the D.C. hotel market's fortitude.
Conclusion

Many investors take the relative dearth of group bookings as a cautionary sign as we look forward into 2012; as of now, there are only twelve citywide conventions on the books for the Walter E. Washington Convention Center. Coupled with potential federal budget cuts that could affect the regional work force, there is reason for tempering estimates for short-term RevPAR increases. Nevertheless, over the long term, the region is expected to add thousands of government and private-sector jobs, and history has shown that cuts to the federal workforce lead to the private sector picking up the slack—the worldwide markets recognize that work done in the District is too important to let stagnate. Hence, it should come as no surprise that major institutional investors and REITs continue to actively invest in hotels in Washington, D.C. and remain bullish on future performance.
About the Author: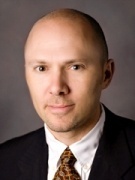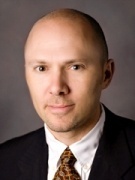 David Fuller, MAI, is Managing Director of U.S. Hotel Appraisals' consulting and valuation office in Washington, D.C. David is a graduate of Cornell University's School of Hotel Administration and has worked on more than one thousand assignments for hotels, resorts, commercial properties, and mixed-use developments over the past twenty years. Contact David at (202) 828-9666 or

[email protected]

.